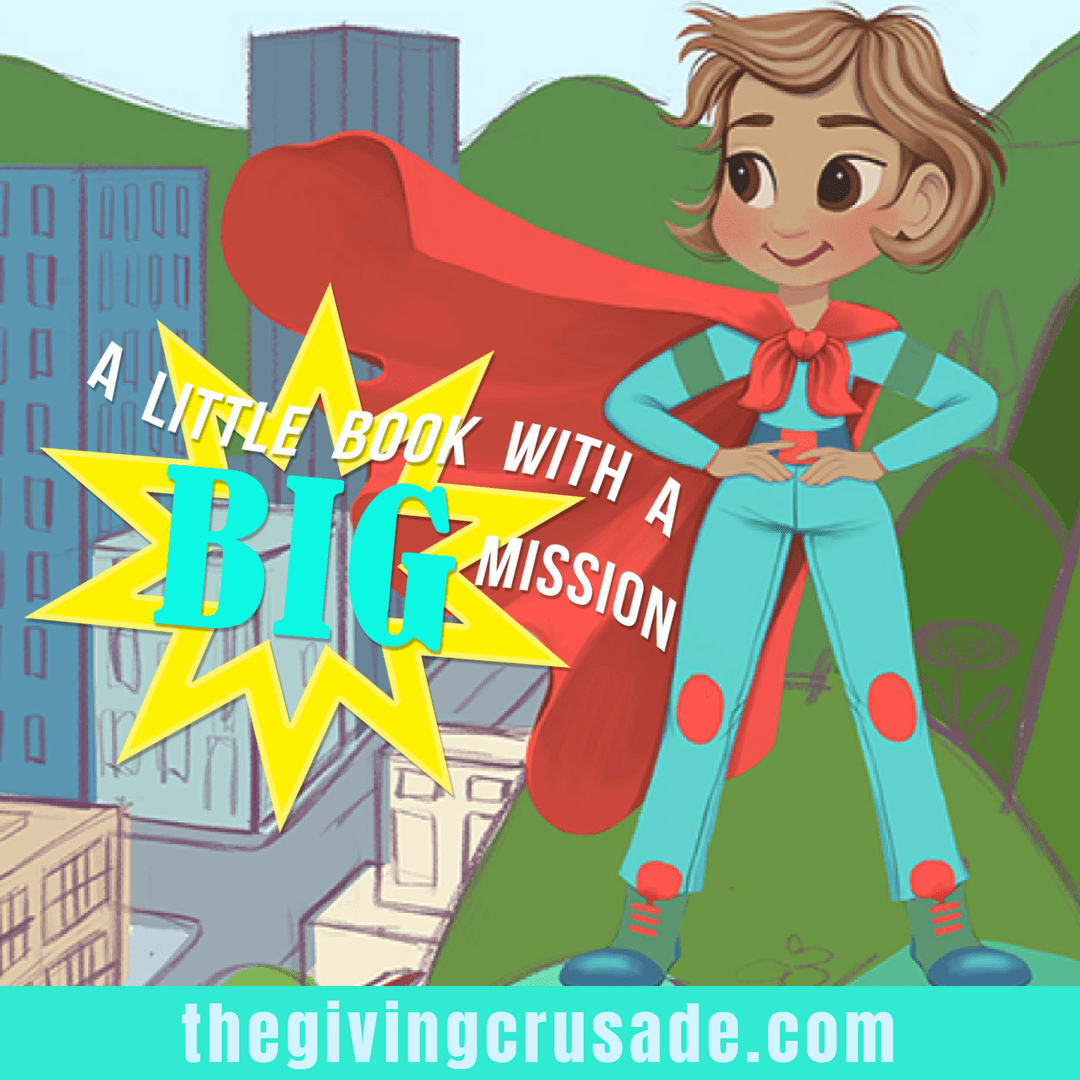 Double click image to zoom in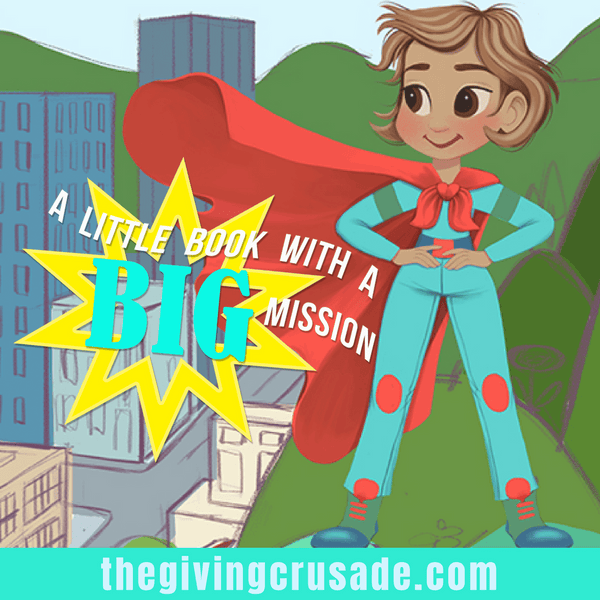 In the fall of 2017, I found myself struggling to choose a birthday gift for my niece, Annie, who was turning seven.
The morning before her birthday, I awoke from a deep sleep, rolled over, grabbed my ever-present cell phone and typed furiously as the words of 'The Giving Crusade' poured out of me. The poem's origin is best described as divine because that morning, the words were not mine.
After a couple quick revisions and I popped the finished poem in the mail.
A few weeks after Annie's birthday, I received a phone call from her mother, Allison (my sister). The poem had inspired many deep and valuable conversations around her dinner table – not only with Annie, but with her younger daughter, too!  As a result, Allison hadn't been sleeping well because she woke up often and found herself thinking about the poem and its valuable message. "This poem should be a book," she said, "This poem can't stop here."
So, together we decided to seek out a publisher to help us publish my poem as a children's book. A few emails and phone calls later and we were on the phone with a North Carolina publisher, Warren Publishing. The editor, Mindy, was gracious in giving us a few moments of her time and we were encouraged by her enthusiasm for the book. She got our vision and, more importantly, the book's overall mission. Within weeks of our phone call, we were under contract to publish our first book, 'The Giving Crusade.'
Now, I've been told that when something is meant to be and is worth doing, then everything simply falls into place. The publication of this book is undeniably one of those moments.
Thank you for joining us on this crusade of giving!