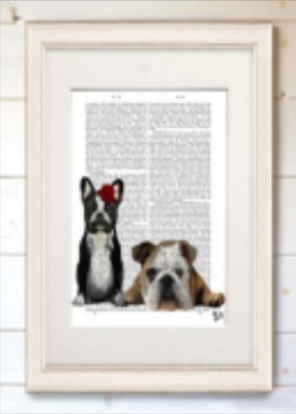 Double click image to zoom in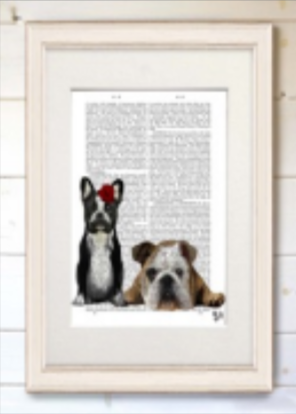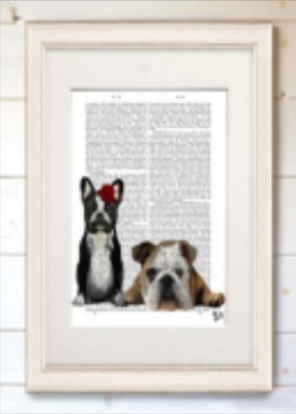 Real Book Page, French & English Bulldog
Framed Real Book Page In 14" x 11" White Wood Frame 
Framed prints come with a certificate of authenticity to show that this is a genuine FabFunky item direct from our studios, which is personally signed by the artist on the rear of the frame.
FabFunky brings the eccentric side of 19th century Britain into your home with a collection of quirky characters and whimsical vintage engravings, each presented in sumptuous colours on antique book pages from the early 1800's.
Featuring the imaginative illustrations of Kelly Stevens-McLaughlan printed directly onto the pages of antique books, the result is a charming and unusual artwork that has both vintage character and timeless style. FabFunky Book Prints are a fabulous way to revamp your home décor, adding a touch of elegance and fun.
The pages have aged over time to a beautiful mellow ivory patina and provide a perfect and unusual backdrop for our images. Since a genuine antique book page is used, some of the page may have irregularities and age marks, which of course adds to their charm and vintage authenticity.