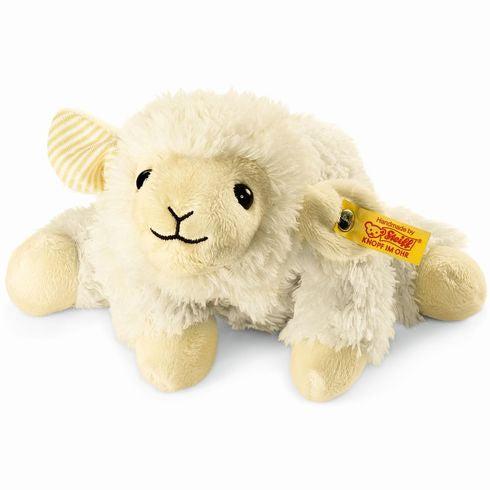 Double click image to zoom in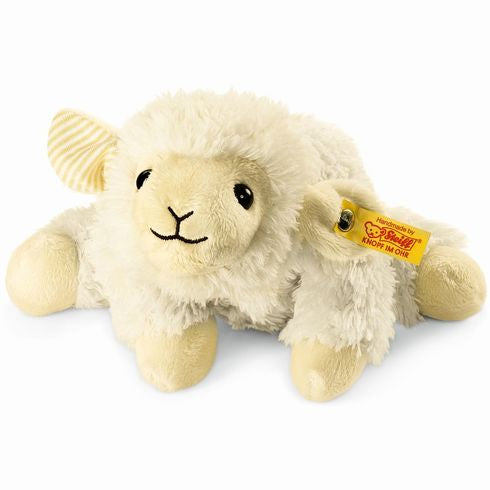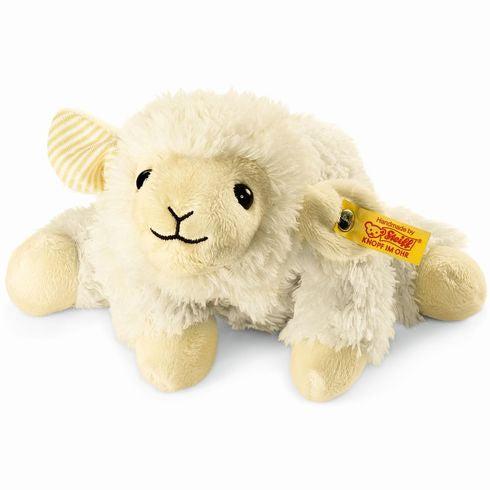 Floppy Linda Lamb Heat Cushion
The Floppy Linda Lamb with Cherry stone filling will make minor discomforts go away instantly. The heat cushion is perfect for children and babies as it evenly radiates heat, which is relaxing and feels wonderful.

In addition to its heating function, the cherry stone pillow can be used as a cooling pad. The exact instructions on how to use the cherry pit cushion is located on the Floppy Linda Lamb itself.

But our Floppy Linda Lamb has much more to offer. The 8.6 inch Floppy Linda Lamb can be vigorously be cuddled and played with without worrying about wear and tear and in addition is machine washable (washing instructions are located on the Floppy Linda Lamb itself)

Any child can also hide away a small secret or surprise in the inner pocket. In short the Floppy Linda Lamb Heat Cushion is the perfect companion for every child!
Product detail:
Material: Made of cuddly soft plush
Size: 8.6 inches
Color: Cream
Eyes: Safety eyes
Ear tag: Yellow tag; brass-plated "Button in Ear"
Joints & Pose: Not jointed
Sound device: None
Care: Machine washable at 86°F (30°C)
Country of origin: Made in Tunisia