About Us

As the leading baby and family lifestyle specialty store in the area, we have been offering quality heirloom nursery furniture, baby apparel, baby gear, décor, specialty toys, books, puzzles, and gifts from around the world for over 40 years!
Our Style

Our mission is to provide our clients with expert product knowledge of the brands we carry, so they can make informed decisions when making their purchases. Whether those be big items like furniture and gear, or smaller ones like apparel and toys, we are here to help. No matter what you are looking for, our goal is that you find the right products to fit your baby and family lifestyle requirements!

We value client loyalty and strive to provide excellent customer service.
Our Services

We endeavor to be experts in every product we offer, providing the best quality service to all of our clients. Whether you have been researching for months, or are just starting your shopping journey, we are here to help find products that fit your family's lifestyle and functionality preferences, from the brands we specialize in.

With our extensive floor models, we are able to walk you through each item, providing our knowledge of the features and benefits of the products. As an additional complimentary service, we are proud to offer stroller assembly for all in-store stroller pick-ups!

Purchasing a gift? Our staff is happy to help find the perfect items to wow whomever receives them. We also offer complimentary gift wrapping for most items, so your gifts will stand out with unique and carefully-curated gift wrap, wrapped to perfection.
Our Products
Curated from all over the world, we stock quality products in a variety of categories. We are always expanding our offerings to include locally and globally sourced handmade, eco-friendly, and socially responsible collections.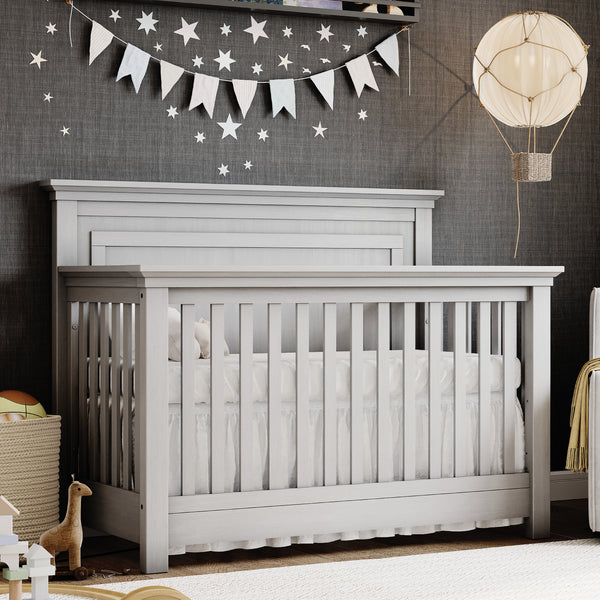 Timeless Heirloom Furniture
Where it all started! For the last 41 years, we have specialized in providing the Main Line area with quality and safety-tested nursery furniture. Our curated selection of leading brands from around the world offers baby safe options that can grow with your child, including beautiful finishes that will never go out of style.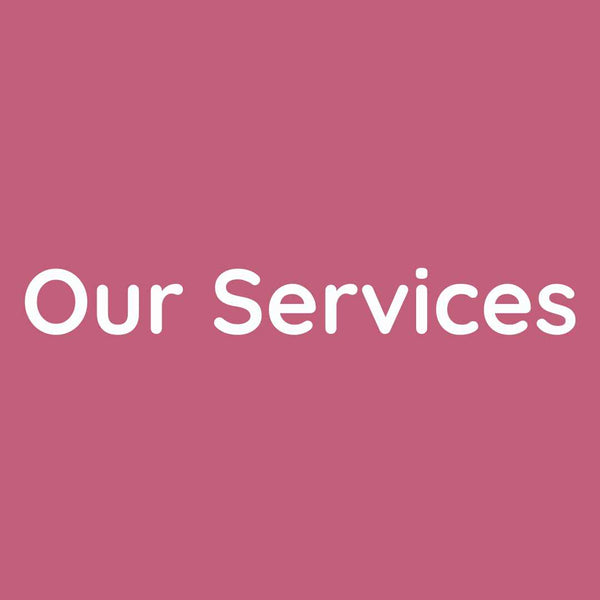 Baby Gear
Need help finding the perfect car seat or stroller for your family's lifestyle? Our team of experts can walk you through the key features of all of our products, using our extensive floor models to demonstrate how everything works, so that you can be ready for baby! Preparing for a baby can be exhausting and overwhelming, and we are here to make that process easy, fun and seamless. We offer complimentary stroller assembly with every stroller purchase picked up in-store, making it one less thing new moms and dads-to-be have to worry about!
Apparel
Our selection of baby apparel makes building your baby layette easier than ever with soft fabrics, adorable prints, and a variety of brands to choose from! We can assist you with finding sizes, functionality and style options to fit what you are looking for. From eco-friendly materials to organic and magnetic options, we have something for everyone.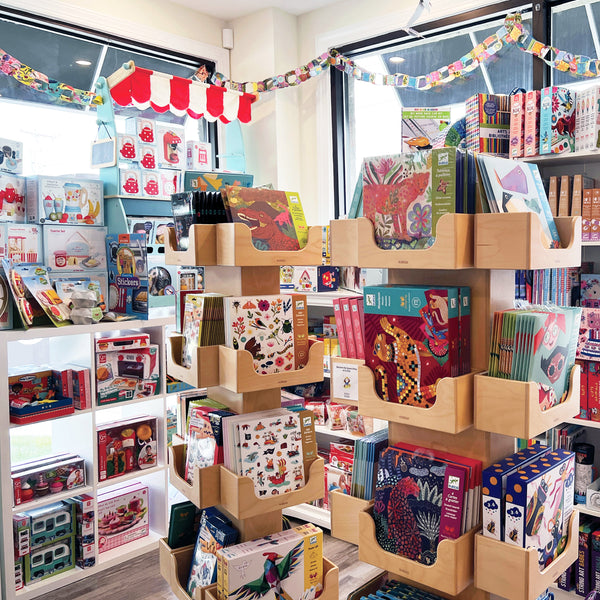 Toy Store
Looking for the perfect birthday gift for your kiddo or their friends? We offer a large selection of toys that supports a child's developmental stages. From newborn sensory rattles to larger, interactive games for growing kids, we have unique items for all!
Have a crafter or need something to keep kiddos busy? Choose from our fun crafting selection. Looking for non-screen entertainment? Choose from our puzzles, games, and play sets. Do you have an avid reader? Shop our extensive book offerings to find your little one's new favorite book! Bring the magic home with our amazing dress-up options for kids!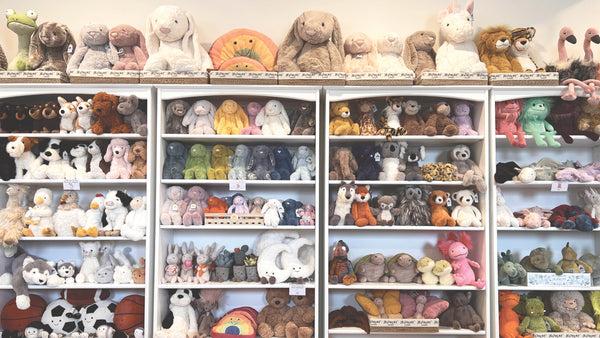 Fun Fact
We are known for
having the largest Jellycat stuffed animal collection in the area!