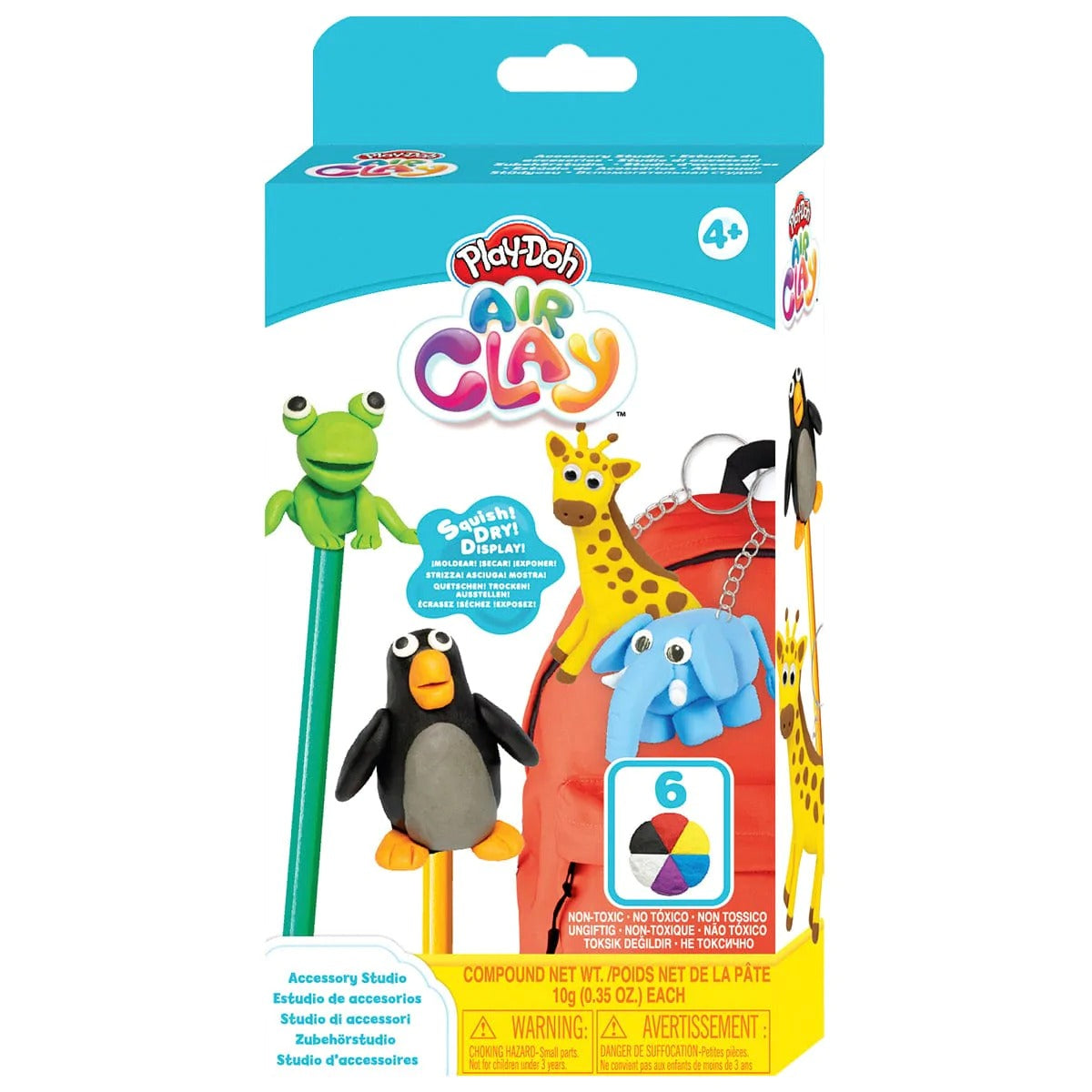 Double click image to zoom in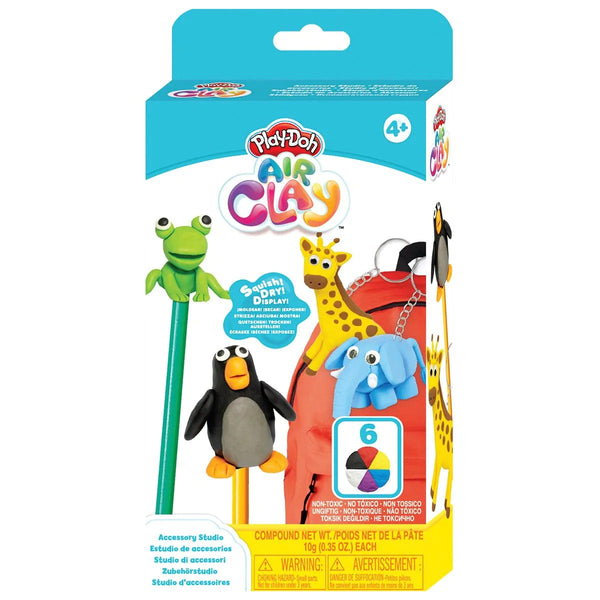 Play Doh - Air Clay Accessory Studio
With the Play-Doh Air Clay Key Chains Accessories set, children can be creative and stylish all at the same time. As part of the Air Clay range, children can bring these awesome creations to life and use them forever, they might even give you one of their creations as a gift!

What makes this Play-Doh Air Clay Key Chains Accessories set so much fun is that it comes with six different colors of the awesome and fun Play-Doh Air Clay!

This is very easy for children to handle; shape and it is non-toxic so it is 100 percent safe for little creative types. With this, they can make all kinds of fun things. A few creative examples that Play-Doh offers with this set are a frog, a giraffe, a penguin, an elephant, and a tiger. That right there would be cool and even more fun once you take into the crazy eyes that are included to really bring each animal to life!

However, the Play-Doh Air Clay Key Chains Accessories set also comes with a set of key chain clips that can be put into three of their creations, and then these can be used to go on their backpack or their dad's car keys! They can even make these animals into fun pencil toppers so that when they are doing their school work it is even more fun!

This set truly is a fun way for children to get the chance to show off and flex their creative muscles!

Suitable for ages 3 and up.
This set allows children to make fun looking animals
They can turn these animals into keychains, pencil toppers, and ornaments
Included is six different colors of Play-Doh Air Clay!
Children who enjoy making things are going to have hours of fun with this set
They can give the things they make to friends and family members as gifts
09078